Applications
Oil drilling CMC can be used as water-soluble gel for drilling fluids and can form artesian well liquor.
* It has good water-loss controlling ability.Even added at low quantity, it can control water loss at very high level, but does not affect slurry's other characteristics.
*It can form high quality slurry cake which is strong and flexible.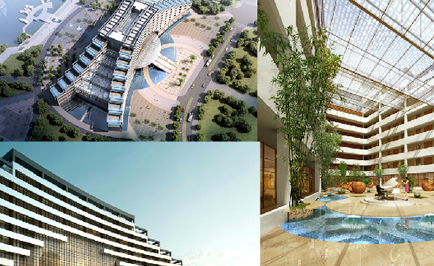 Building and ceramics
*At the same time, it can control viscosity and floating.
*CMC can be applied as semi-finished viscosity in ceramics industry, for it can increase plasticity performance.
*CMC be used as flowing control matter in ceramics glost substitute, which has the performance of retain substitute, to prevent it from getting to tear cicatrice before cooking finish.
Food and Medicine
*Prevent protein in acid milk from condensing, settling and laminating.
*Due to its unusual smooth sugar paste state after it dissolves, it make drink taste good and smooth.
*Its good evenness and acid resistance provides drink with excellent stability.
*Effectively improve the cracking or collapsing of flakes to dissolve the effective element.
Detergent and mosquito-repellent incense
*Effectively prevent washes from becoming contaminated after being washed by synthetic detergent. Add 0.5-2 percent only, you can get satisfactory result. Because the action of static between fomite granule with minus charge and CMC molecule with minus charge itself.
*Make washing liquid more viscous and the effect of washing more stable.
*Improved toughness of mosquito-repellent incense.Which can prevent from denting and cracking.
*Each group of mosquito-repellent incense compatible to achieve better medicine effect.
Paper coating
*CMC is used as paper gluing agent to provide paper with high compatibility , fine anti-ink osmosis and high was gathering capability.
*CMC can help control colour paste flowing for paper and during paper variegation.
Toothpaste
*It has good compatibility with other ingredients.
*Toothpaste body is smooth, and separating from water or shell and becoming coarse.
*It has good stability and suitable viscosity, so it makes toothpaste more fresh and pleasant.
*At the same time,toothpaste grade CMC has good white appearance, easy to make clear toothpaste and good rheology.
Textile and battery
*CMC can be used as printing material for dye-trimming industry and it can improve hydrophilic force and osmosis force of dye material, making dying more even and reducing chromatism.
*CMC is mainly used in Cr-Ni battery.
Package
25kg/bag