Vegetable capsules are two-piece capsules made from cellulosic raw materials that satisfy vegetarian and cultural need. These vegetable capsulse are an attractive, all natural dosage form that retain all the advantages of standard two-piece capsules: easy to swallow, effectively mask taste and odor, and allow products visibility. Vegetable capsules are also starch-free,gluten-free and preservative-free,and meet the strict dietary needs of customers that choose a vegetarian lifestyles. Formulated with HPMC (Hydroxypropyl Methylcellulose), Vegetable capsules are also available with a wide array of printing inks that can uniquely brand and identify your products. In addition, vegetable capsules run smoothly on all high-speed and semi-automatic filling machines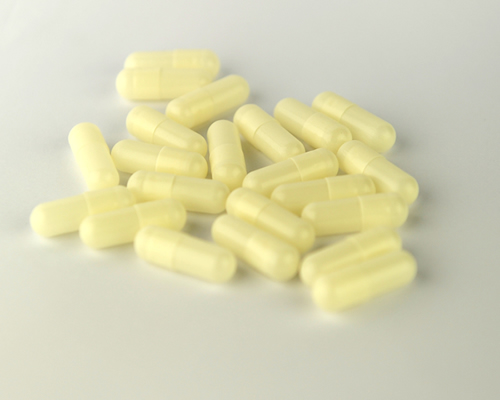 Pharmaceutical Applications
Vegetable capsules are the perfect choice for pharmaceutical applications when a non-animal capsule is required. Composed of Hypromellose (HPMC),they offer numerous and unique benefits as a dosage form.

Resistant to Capsule Cross-Linking
Hypromellose is a well-characterized and stable material.It will not cross-link with aldehydes and other reactants that commonly cross-like with gelatin,causing insolubilization with gelatin capsules.


PH Independent Dissolution

In vitro studies with acetaminophen closely match the dissolution profile of gelatin across the entire PH range.

Well Suited for Moisture-Sensitive Drugs
A low moisture content ensures stability with hygroscopic fills and NCEs that can be negatively affected by moisture.

Compatible with All Major Excipients
Excipients such as lactose, maize starch, sorbitol, magnesium stearate, pre-gelatinized starch,microcrystalline cellulose and carboxymethylcellulose are all compatible with Vegetable capsules.
Excellent for Modified Release Coatings


The shell texture of Vegetable capsules enables good adhesion and coating uniformity using aqueous system.