Characteristics:
Ethyl Cellulose is a kind of white grains or powder, having no smell or tastes. Its 5% soliquoid shows neutral to litmus test paper. Its specific density 1.07~1.18, heat distortion point: 135~155degree centigrade, and fire point: 330~360 degree centigrade. Ethyl Cellulose has good stability to light, heat, oxygen and wetness, and is stable to chemicals. It is resistant to alcali, dilute acid and salting liquid, soluble in some organic solvents, such as alcohol, ether, ketone, ester, aromatic hydrocarbon and halohydrocarbon, etc, and compatible to many celluloses, resin and nearly all plasticizers. Ethyl Cellulose has low combustibility, small hydroscopicity and good electric behavior. Its thin film and plastics have good mechanical strength and flexibility in a wide range of temperature.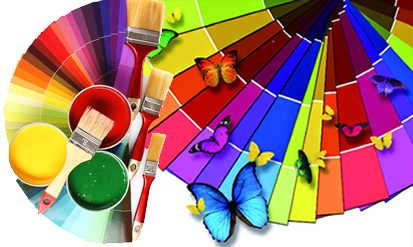 Technical requirements
1.Appearance: White or even yellowing powder or grains, having no smell or taste.
2.Technical Index
Table 1

Item

Index

K type

N type

T type

Content of ethoxy, %

45.0~47.9

48.0~49.5

49.6 Min

Viscosity, mPas

Conform to the requirements of table 2

Ash, %

0.4 Max

Moisture , %

3.0 Max
3.Viscosity Specification
Table 2
| | | | |
| --- | --- | --- | --- |
| Level | Specific range | Level | Specific range |
| 6 | 5.0~8.0 | 70 | 62~74 |
| 10 | 8.1~12 | 90 | 80~90 |
| 15 | 13~19 | 110 | 100~120 |
| 25 | 20~29 | 150 | 135~165 |
| 35 | 30~39 | 200 | 180~220 |
| 45 | 40~50 | 250 | 221~250 |
| 55 | 51~60 | 300 | 250 Min. |
Note: Provided that buyers have other requirements, negotiation might be necessary between supplier and buyers.
Usage
Ethyl Cellulose is widely used in paints for various products, such as wooden products (furniture), metal surfaces, paper, rubber, thermotropic products and integrated circuits; in ink such as screen printing ink, magnetic ink, intaglio and amine printing ink; as freezing-resistant material and all kinds of precise membrane module used in aviation industry; as the special plastics and precipitate such as rocket propellant coating band; as electrical insulation and cable coating; as high molecular suspension polymerizing and dispersing agent; as adhensive in hard alloy and ceramics; and used as dye printing slurry in textile industry.
Package
10kg/20kg bag or drum